Kitchen Party! Contest Winners:
Chloé Gauvreau
(Edmonton, Alberta)
Apple Pecan and Maple Bourbon Galette
Eric Robinson
(London, Ontario)
Denise McCrea
(Calgary, Alberta)
We're having a Kitchen Party contest! Vote for your
favourite recipes!
It's official! The delicious recipes that made it to the finals of the Kitchen Party! contest are ready! Since I'm having a hard time selecting the winning recipe, I need you to help me by choosing your favourite from among the four finalists in each category! To help you make your choice, do what I did, and try out the recipes at home. Take my word for it: they're all fantastic, just like the stories they tell.
In addition, to thank you for helping me choose the lucky winners, one of you will receive a huge gift! By taking part in the popular vote, you could take home $1,500 in cash. Don't delay! You have from March 5 to March 31 at 11:59 p.m. to vote! Want to increase your chance of winning? Vote every day!
Patrick Chan, figure skater and host of the Kitchen Party! contest
"We were pleasantly surprised by the quality of the recipes we received as part of the 'Kitchen Party!' contest. And we were so touched by the beautiful stories served as 'side dishes' to recipes from all across the country. The proof is in the pudding: like contest host Patrick Chan, Canadians love good food and, even more, love to share a nice meal with family and friends. 
It was hard enough for us to select the 12 finalists, so we're asking you to help us choose the winners in each of the three categories. It's your turn to vote!"
"Young Chefs" Category (17 years old and under)
Choose your favourite recipe for this category.
"Kooky Cooks" Category (18 years old and older)
Choose your favourite recipe for this category.
"Family Table" Category (family)
Choose your favourite recipe for this category.
Aunt Yvonne's seafood pot pie
This recipe was invented by my mother, who was commonly known as Aunt Yvonne. I'm paying tribute to her with this recipe, which is renowned in the Magdalen Islands and beyond. Although my mom is no longer with us, she had an impact on our lives and on our Madelinot heritage. The Ministère de l'Agriculture, des Pêcheries et de l'Alimentation even gave her an award for this recipe in 1983. My mother touched everyone she met with her kindness, generosity, creativity and zest for life.
Recipes from our partners
As a proud partner of Les Rendez-vous de la Francophonie, Air Canada asked Chef Jérôme Ferrer, member of their team of renowned chefs and contest jury member, to share his homemade cheese recipe in honour of the Kitchen Party! contest. Good luck in the contest and enjoy Les Rendez-vous de la Francophonie!
Instant Homemade Fresh Cheese
Preparation time:
10 minutes
Ingredients for 4 to 6 people:
– 1 litre of milk
– 6 tablespoons of white wine vinegar or lemon juice
– Virgin olive oil
– Lemon or lime zest
– Herbes de Provence
– 3 sprigs of chives
– Sea salt
– Freshly ground pepper
– 2 drops of Carminée (Québec apple cider reduction)
Equipment:
– Pot
– Strainer
– Muslin, dish towel or cheese cloth
– Bowl or salad bowl
– 500-ml mason jar or serving dish
Preparation:
In a medium-sized pot, heat the milk until it starts to bubble. Do not boil it, as you don't want it to overflow. Stir gently with a wooden spatula.
Once the milk has come to a boil, remove the pot from the heat. Using a whisk, break up the thin film that formed on the surface of the milk. Pour in the vinegar or lemon juice and stir gently for a few seconds. Curds will soon start to form. Let the mixture rest for 2 to 3 minutes in the pot.
Place the muslin or cheese cloth in the bottom of a strainer and place it on top of an empty container. Pour in the mixture. Using a spoon, press the cheese to drain it well and form a small block. Let the fresh cheese dry for about 2 minutes.
Assembly:
Season your cheese with a few flakes of sea salt. Add the freshly ground pepper, Herbes de Provence, finely chopped chives and lemon zest.
Cover the seasonings with olive oil and add a few drops of Carminée.
It will keep in the fridge for about 1 week.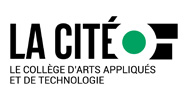 A favourite recipe from Wayne Murphy at La Cité
"This tourte à la volaille reminds me of my childhood. When I was young, I was constantly playing hockey at school and in my town. I was always hungry when I came home, and when my mom bought tourtes for dinner, I was allowed to eat two! Today, making this dish brings back warm childhood memories. Plus, it's a good comfort food, especially in winter! »
Wayne Murphy
Chef-professor in the Arts culinaires and Gestion culinaire programs at Collège La Cité
Wayne Murphy has been a chef-professor in the Arts culinaires and Gestion culinaire programs at Collège La Cité since 1996. He also coordinated these programs from 1997 to 2017.
Chef Murphy is also the executive chef and manager of Global Affairs Canada's Canadian culinary team for World Expos. In this capacity, he is developing the culinary and VIP hospitality component of the Canada Pavilion in Dubai, which will make its debut on October 1, 2021. Chef Murphy is not a first-time participant in World Expos, having been present in China in 2010 and Japan in 2005 as the executive chef and manager of Canadian Heritage's Canadian culinary team.
With Collège La Cité, Chef Murphy participated in the 24th edition of the Fête du pain in Paris in 2019, along with a team of students and professors from the Collège. Since 2013, he has been the president and co-creator of the Espoirs culinaires de la region de la capitale nationale competition. This annual competition, sponsored by an embassy, pairs locally renowned young chefs with apprentice chefs from La Cité to promote national products. The contest is followed by a charity dinner for the Vanier Community Services Centre.
As a consultant for several organizations, such as Canada Pork International and Agriculture and Agri-Food Canada, he has participated in a number of international culinary fairs, where he was responsible for creating and demonstrating recipes. He has also represented Canada on numerous occasions; for example, as a chef at the Canadian pavilion of the Foodex fair in Japan (Asia's largest food fair) or as a chef and judge at the Explora 13 exhibition in Mexico.
Chef Murphy is a founding member of the advisory committee for Savour Ottawa/Savourez Ottawa, an organization that promotes Ottawa as a culinary destination offering local food and experiences year-round. Chef Murphy has also served on selection committees for several scholarships, including the Garfield-Weston Foundation Scholarships and the Loran Scholarships.
Finally, Chef Murphy was a chef-professor and coordinator for the development of culinary school programs in Madagascar from 2000 to 2004 and in Benin in 2000. This included teacher training, curriculum development and the actual construction of the schools.
Wayne Murphy's passion for teaching and his work as a professor have earned him several awards, including the 2007 Prix d'excellence en enseignement de la capitale nationale and the 2001 Trophée Dupont.
Learn more about La Cité's culinary programs (in French only).
The Language Portal of Canada's linguistic stew
The Kitchen Party! contest has inspired Lucie Séguin, the CEO of Public Services and Procurement Canada's Translation Bureau, to share a very special recipe: the Language Portal's linguistic stew. Although linguistic stew may not fill your belly, it will at the very least satisfy your appetite for language!
Traditionally, it is served for free to patrons. Then, 550 ambassadors share the tasty meal with their communities, so it's a treat for plenty of connoisseurs, with 10 million page views each year.
Ingredients
23,000 pages of top quality language content
13 writing tools
150 inspired blog posts by creative bloggers
400 educational quizzes in English (double the amount if you like quizzes in French)
5 million terms in English, French, Spanish and Portuguese (you'll find them in the Portal's TERMIUM Plus® section)
3,000 punchy social media posts
Instructions
Ask qualified kitchen helpers to assemble the ingredients.
Leaf through the 23,000 pages of content.
Mix in the 13 writing tools.
Incorporate the 400 quizzes, then deglaze with a generous splash of fun.
Pour the mixture into Language Navigator so that all the ingredients impart their flavours while maintaining their distinctive characteristics.
When the stew is fragrant, add TERMIUM Plus®, which will make the stew even tastier.
While the stew simmers, prepare the social media posts. Serve them as an appetizer to whet your guests' appetites.
Season with questions and thoughtful comments from loyal users, 33,000 social media followers and The Portal Weekly's 16,000 readers.
This linguistic stew will delight seasoned language professionals, writers, language quiz lovers and anyone who is curious by nature!